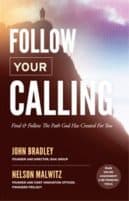 Follow Your calling 
by John Bradley and Nelson Malwitz (Order form: $14.00  includes shipping)

Our research has shown that neither quality of life nor even family considerations stand as the biggest barriers between people and missions. Instead, their greatest concerns are:
1. Is this God's will for my life? 
2. How will the finances work?
This book deals with issue number one. And often, if that is fully settled, issue number two becomes less of a barrier to overcome.  God's call on our lives is to be actively moving forward.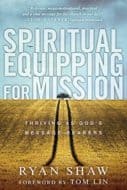 Spiritual Equipping for Mission: Thriving as God's Message Bearers
Ryan Shaw
God calls his people to mission. But the demands of crosscultural ministry can be overwhelming and draining, leading to discouragement and burnout. All of our strategies and methodologies for reaching others are useless if we are incapable of living the holy, faithful lives God intends for us. Yet God does not leave us on our own. The Holy Spirit equips us to succeed and thrive spiritually in preparation of becoming God's message bearers in the world. Spiritual formation and discipleship are at the core of effective and fruitful mission.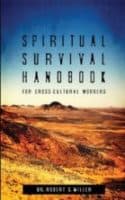 Spiritual Survival Handbook for Cross-Cultural Workers
Robert S. Miller
The fight for survival is real. You serve-or are preparing to serve-in the spiritually desolate areas of our world. The elements you face each day are intense. What can you do to prepare for the challenges? Dr. Robert Miller presents a preparedness strategy for surviving the "wilderness" of ministry that is helpful for the new and the experienced alike.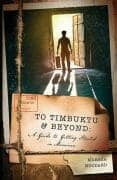 To Timbuktu & Beyond, A Guide to Getting Started in Missions
by Marsha Woodward
Timbuktu has become a metaphor for remote and inaccessible locations. However, it is a real place with real people. Like much of the world's population, few of Timbuktu's residents have had the opportunity to hear the Gospel. While the task may seem daunting, the Church is not sitting still! Each year hundreds of Christians are joining the vast force of cross-cultural missionaries flung around the globe. To Timbuktu and Beyond serves as a practical, step-by-step guide for those getting ready to go into missions. It begins with the basic question of knowing and confirming your calling, working through the various steps of preparation, training and logistics, and carrying you through your first few months on the field. Each chapter has a series of tasks for you to prayerfully complete. Missions is the most fulfilling career path you could possibly embark on—not to mention an incredible adventure! To Timbuktu and Beyond will help you in preparation for your journey, because what you do before you go will have a significant impact on your future success.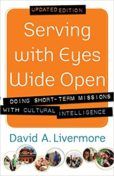 Serving with Eyes Wide Open: Doing Short-Term Missions with Cultural Intelligence 
David A. Livermore
Become a more effective cross-cultural minister by opening your eyes to global realities and Western assumptions about short-term missions. Updated throughout.
Mission Smart: 15 Critical Questions To Ask Before Launching Overseas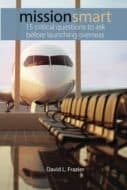 David Frazier
It costs a lot to train, send out, support and care for people in cross-cultural ministry; however, the costs are immeasurable when these workers don't learn the language and culture well, fail to be effective and return home in trouble spiritually and emotionally. Mission Smart addresses serious gaps in the mission mobilization process and offers fresh solutions for seeing less missionary attrition. Mission Smart is for overseas ministry candidates, church leaders, and mission agency staff. The goal is to send the right people who know their callings, can thrive overseas and be effective in cross-cultural ministry.