Your Path to Global Impact
Connecting God's People with Opportunities to Serve the Lord
Among the Nations!
"... I strongly recommend MissionNext to anyone considering missional service to help them discover the tremendous opportunities that await when we just say 'yes' to God's calling. The harvest is plenty!"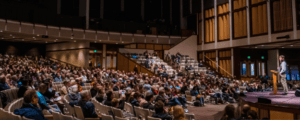 Friday and Saturday, January 19-20, 2024
Sunset Church 14986 NW Cornell Rd, Portland, OR 97229
Learn More »
Serve the Lord
MissionNext is for Christ-followers interested in finding an opportunity to serve the lord in God's Kingdom work. Our partnering mission agencies and Christian Schools, located outside the U.S. and Canada, have hundreds of opportunities available. Our unique matching system will connect you with ministry options surprisingly well suited to your experience, training, and skills and take into consideration the region of the world you are interested in and the time commitment you prefer.
Mission organizations partnering with MissionNext have a wide variety of ministry opportunities available in areas such as Church Development & Evangelism, Communications, Education & Health Care, Professional Support positions, Relief and Development and many, many more. Whether you wish to serve short-term, long-term, at home or abroad, you can find ministry options that are a good fit for you.
Christian Schools located outside the U.S. and Canada are searching for educators to fill their open positions. Whether you are looking for an administrative position, a teaching position, or a support position in Education, you'll find an opportunity to serve through MissionNext.
Visit our Opportunities page to find a broad array of opportunities from which to choose. The MissionNext matching service is completely free to individuals. Short-cut the process; get connected with many mission agencies and schools and explore the opportunities they have to serve the lord. You can opt-out at any time.