In 1998 a few volunteers got together to create a way of connecting people searching to serve God's Kingdom with mission opportunities waiting to be filled, and the Finishers Project was born. Quite a few things have changed since then, and by God's grace, we're entering  a whole new chapter for MissionNext.
We desire to see thousands of God's people making a vital impact on the world by being fully engaged in God's purposes for their lives. Our constant prayer is that you'll be encouraged and assisted as you follow God's will for your life.
If you've been following along the last year or two, you know our team has been working diligently to change the way we serve you. I'm now happy to say that these improvements to our website are up and running, ready to help you find your place in the Great Commission.
We've grouped our Finishers Project and MissionXplore ministry into Journey, and changed the name of Mission:TEACH to Education. Both ministries are still a part of MissionNext.

A few changes we've made
The new MissionNext website is launched with more useful features than ever. A completed personal profile will result in matches for job assignments and mission organizations that are surprisingly well suited for you. Now is a good time to see options the Lord has for you to consider in God's global cause. All disciplines are needed. You can find a spot. Visit Journey to have a look.
Already have an updated profile on the new site? Ministry organizations continue to add  more assignments. Know a teacher? Pass the word that Education has served nearly 100 schools that have positions outside of North America.
New look; same mission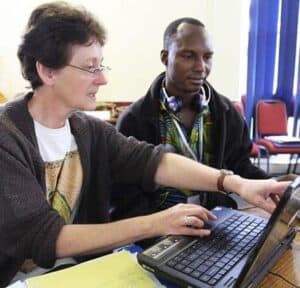 Our way of doing things has changed, but our vision has not—to significantly increase the number of global kingdom workers to serve the Lord among the nations.
We frequently  hear from mission organizations searching for staff, and individuals looking for a way to use their gifts for the Kingdom. The need is great. Is Christ calling you to take the next step? Find out more.