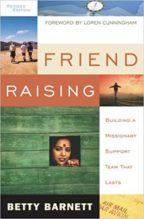 Friend Raising: Building a Missionary Support Team That Lasts
Betty J. Barnett Strong, godly relationships are the pillars of lasting support raising. Discover the friend-raising principles that are uniting thousands of missionaries and senders in their work for God's kingdom.
Friend Raising
brings together God's plan for missions support with principles proven in the field. In a world swamped with fundraising hype, the author presents a refreshing biblical alternative based on relationship.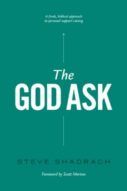 The God Ask
Steve Shadrach and Scott Morton As a ministry worker, raising support can be a daunting task, but it doesn't have to be intimidating. It isn't about money or asking people to give. It's about looking to God to provide for you. He has given you a vision for ministry, and now you get to invite others into that vision. Your job is to pray and work hard to discover those whom the Lord has already prepared to invest in you and your ministry. God has done His work. Now it's time for you to do yours.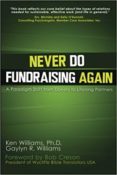 Never Do Fundraising Again: A Paradigm Shift from Donors to Life-Long Partners
Gaylyn R Williams, Ken Williams In this practical, biblical book you will discover how to: • Convert one time gifts into lifetime support • Experience the amazing power of gratitude to motivate people • Employ effective communication skills—both written and verbal • Transform the stress and drudgery of fundraising into a joyful ministry • Utilize proven strategies to spend less time, effort and money to maintain full support • Cultivate life-long ministry partners and close friends • Inspire your partners to become your best recruiters for more support • Enjoy freedom from worry about your financial needs How to Never Have to do Fundraising Again! contains over 200 pages of proven strategies and skills for building and maintaining your support. It is filled with powerful stories from the author's lives and others who are using the biblical principles.