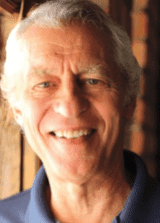 Don Parrott, Past President/CEO of MissionNext,
Director, Journey Deepens Retreat Weekends,
and Mobilization Strategist.
Don Parrott joined MissionNext with a background uniquely preparing him for his role. After working as a Missions Pastor in the Pacific Northwest, Don and his family served overseas, primarily in Argentina. He then ministered as a mobilization director for a mission agency. From that position he took leadership of the Paraclete Mission Group for several years, moving into the President/CEOrole of MissionNext in 2006 where he served until 2014. Don has authored an insightful and helpful book, "I want to Make a Difference Now." He married Ele and since 1973, they have four grown and married children and seven granschildren!